This story takes place before Dan and Caterina's
wedding day but after they started living together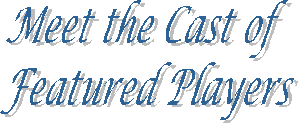 Gary Shipp was finally on his way back to Hawaii now that the semester was over at Campbell University in North Carolina. He had hoped and planned for this return trip for the past semester. Gary has been a History Professor for the past four years, when eighteen months ago he was offered the chance of a lifetime to use all his historical training to put together a major excavation in Hawaii for a three months period. Frequently, he reminded himself of how this would be a great working vacation with a chance to see the beautiful Islands of Hawaii.
Professor Shipp headed the excavation team of scuba divers to a ship known as the S.S. Katerina out of the Philippines. This ship was one of many that had been sunk in during the Pearl Harbor attack. The time he spend on the research on World War II for his master's thesis had finally confirmed that his theory regarding the S.S. Katerina had been correct. He proved that this ship had been in the harbor area on December 5, two days before Pearl Harbor was bombed. With his thesis in hand he applied for and obtained a Government grant, along with the Governor of Hawaii's permission to lead the excavation for the S.S. Katerina at the bottom of Rainbow Harbor with the assistance of the U.S. Navy.
What a surprise it was when Professor Shipp's team found a treasure of rare gold, silver, iron, copper, platinum and stone coins now worth over several million dollars. Soon after the world found about this treasure, Russia expressed a concern to have the treasure returned. After negotiations and verification of the treasure a discussion was reach between the two governments to return the treasure of coins to Russia, but only after the Great State of Hawaii had a chance to display this treasure before it finished its world tour. It was no surprise when the Governor of Hawaii asked Professor Shipp to over see the exhibition of these rare International coins.
The day of his departure, his family had gone with him to Durham Airport to say their good-byes. He had been offered to teach at the University of Hawaii and to help with exhibition was something Professor Shipp couldn't turn down. But he was surprised at the first class travel accommodations that had been arranged for him. As he sat in the big plush seat on the jumbo jet, he thought about the many conversations he had had with the mystery lady in the Five-O office and with whom he would meet shortly. A woman that has fired up his imagination and desires just by the sound of her sexy voice.


Meanwhile in Honolulu, Dan Williams was at home. This was the first time that he was to try his hand, without Steve's assistance to plan all the necessary security measures required for the first major World War II exhibition, which would open within the month.
"It's about time you put a security plan together without my assistance. I'm willing to answer any questions you may have but it's up to you to put the entire plan together." Dan thought back to what Steve had told him at the beginning, "Danno, this is part of your training as my second-in-command. This exhibit opens in two months, so get to work." Dan remembered the look Steve had given him, "Of course," his boss had continued with one of his wicked smiles, "I have the final say on the plans."
One of the challenges Dan faced was to put together the plans for needed extra security in the Throne Room at the Palace. This would not be an easy task. His main concern was how he would place the heavy-duty security equipment and fixtures in various places and still not destroy the beauty of the individual rooms of the Palace. For the past two weeks, he had been at this task off and on but more off because of the normal demands of his job.
Dan considered the piece of history that soon would be shown to the world. It would be a tall tale to tell his children, if he ever had any of this exhibit and what he had to do with the final plans for its security. He had just gotten back to the preparation of the necessary security measures for the exhibit when he heard the door lock opening. It was his roommate and lover finally home from work, at two in the morning. He could see how tired Caterina was from her late shift at the Academy for the second week in a row.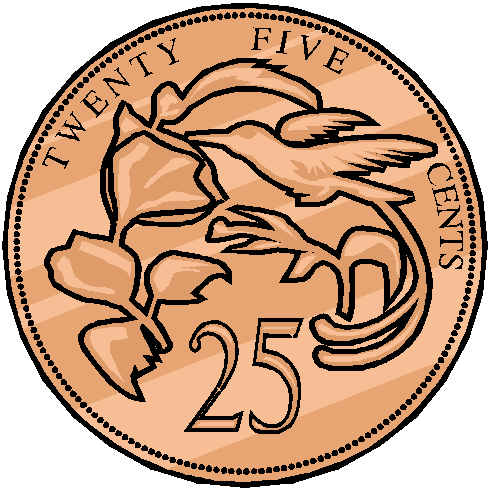 Unbeknownst to Dan, a triple set of problems loomed in his plans to secure the valuable treasure. Two were from outside circumstances and one from the plans of someone very close to him.

On the other side of Honolulu, steps were being laid to disrupt Dan Williams and his security plans for this exhibit by one man, Billy Swan, who wanted revenge for the death of his brother over six months ago. He was convinced that Dan Williams had deliberately gone after his kid brother in a heroin shipment raid on which had been sent through Maui and caused the death of his younger brother Koka.
Chief Diesonaro had requested Five-O's assistance, in which Dan Williams became part of the investigation that involved the Kumu, plus the shoot out occurred in the Maui harbor district. Koka had been shot and Swan promised his dying brother Koka * that he would get the man that killed him. * When the ballistics was done on the bullet, it was discovered that Williams' had been one that fired the fatal shot, so his sources at MPD had informed him.
As soon as, Billy Swan had been informed that Williams had been put in charge of the multi-million dollar coin exhibit within the next month, he knew that this could be his opportunity to go after Williams and destroy him and someone he cared about most. Carefully, he did as much research on Williams to see if he could find his Achilles heel so he could exploit.
He had been told that Williams had some sort of romantic relationship with Steve McGarrett's younger cousin, Caterina. He finally came up with a plan after he had looked over the information he had gathered on these three people, Dan Williams, Caterina McGarrett and Steve McGarret. Assured he had found Williams' Achilles heel, Caterina. He believed that taking down Caterina, he could get three birds with one well placed shot between Caterina's blue eyes. With this in mind, he started to layout a number a possible strategic plans to go after Caterina. Of course, he would have a back up plan for a direct assault on Williams, if need be.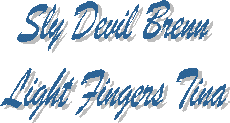 Amongst the passengers of a large Boeing jet which was about to land in Honolulu Airport, was a pair of self proclaimed bounty hunters, Sly Devil Brenn and Light Fingers Tina. They were a pair of accomplished thieves from the mainland with credentials that included warrants for their arrest in over five European countries and more then a dozen States. They were the worst kind of thieves, they didn't care if anyone got hurt in the process of their acquiring their prizes.
They had heard of this treasure and decided to snatch a number of the coins for their current client that agreed to pay them a very hansom fee. Of course, they both considered seizing a few others to sell to other high bidders. To Sly Devil and Light Fingers didn't care if their client was Russian, American or someone else, as long as they collected the balance of their fee for this job.


Laura Holt and Remington Steele, private detectives from Los Angeles, were in a conference with the insurance company who had been hired to cover the multi-million dollar coin exhibit. The Vigilance Insurance Company had hired Remington Steele Investigation over the objection of Norman Keyes, who didn't like Steele. Keyes didn't trust Steele and wanted to destroy him or at least catch him with his hand in the cookie jar. This multi-million dollar collection should be under his domain and he should pick an agency that he knew was reliable not some flash in pan outfit like Steele Investigation.
Vigilance wanted the best for the job and the Steele Agency was making big headlines in the past few months and solving some major cases in the Los Angeles area. Steele himself was suppose to be some former hotshot from one of the major federal agency recently retired into the private investigation area. Of course, his recent case with the Royal Lavalite, was insured major time and he managed to save them from being stolen.
Since Steele Agency was supposed to have international connections, Vigilance wanted Steele to over see part of the coin exhibition. Plus, Vigilance wanted to limit the number of different agency handling the collection during the touring of the United States. Each investigative and/or security agency would hand off the coins to the next agency when they went into that agency's territory which resulted in the Steele Agency securing part of the Pacific coast.
In addition, a top police official in Honolulu had recommended the Steele Agency. The official was one person you didn't turn down when they made a request for several reasons, one the position that the individual held and the fact the individual was very wealthy in their own right.
Laura wanted to take this job on for her agency, as it would be a very high profile case. Larger then the Royal Lavalite stones that brought the mystery man into her life.
Steele hesitated to take on the job because it included a trip to Honolulu, Hawaii where he had a powerful enemy that could destroy everything Laura wanted, and yet a good friend who would try to prevent that possibility.
In the attempt to convince him, Woodson, the Vigilance representative placed a call and then handed the receiver to him.
"Steele here," he said into the phone.
"Hello Harry, how are you doing?" was mystery woman's reply.
Steele recognized the female voice from the first word. Then he asked, "Are you sure about this?"
"Of course, I am, but you know there is a price you will have to pay for admission into Honolulu."
Steele thought of what the possible price would be, and came up with one of two possibilities. Neither one was that bad of a course, "Fine we'll be in Honolulu at the proper time."
"Harry, you are not to tell Holt of this or the cost to her will be more then you will be willing to pay." The mystery woman from his past said before she hung the phone up.
Steele put the phone back in the cradle and looked at Laura. There was nothing he would not do for Laura and this case would not put him in the best light with her. * So there is no way he was going to reveal this secret at this time. He knew this secret would come to light with Laura sooner or later. It is better later when they have known each other a little longer, * Steele thought.
Steele walked over to where Laura was on the chair before stating, "Mr. Woodson, we accepted your offer and will begin the planning for the security for the coin collection." Steele extended his hand and shook the Vigilance representative's hand.
"Thank you, Mr. Steele. I will have all the proper paper work sent over immediately, along with the floor plans for the Iolani Palace," then the Vigilance man left.









Original content © 2001
Betty's Book-Me Danno
Last modified: April 27, 2002