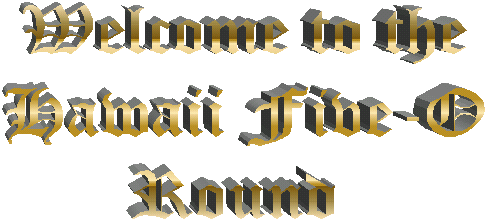 Some Ground Rules
For Writing For A
Round Robin
What is a round robin?
A round robin is a story that is started by one author and posted on the Internet and left unfinished. Each section has enough information for the next author to pick up on the story and continue it.
How far does the next author go?
How far the author goes is up to the next author. They can write just another section of the story and again leave it unfinished to the next author to pick on the story line.
Or
The next author can finish of the story bringing to a full conclusion.
How long should a section go?
Again this is up to the author. The section should be helpful in bringing the story to a conclusion and/or the author can put in some misdirection for the next author to figure out.
Each section should be a good length but then again not to long.
Deadline?
There really is no deadline for a round robin. The sooner the better because there are those who are waiting to see what happens. You write what you want or can when you have a solution to the mystery of the round robin send it along.

Original content © 2000-2001
Betty's Book Me Danno
Originally Posted December, 2000