Betty Kouba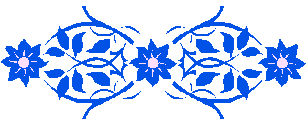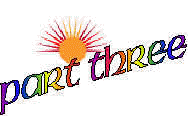 Over the course of the next two weeks, Caterina over saw a million and one details for the convention was done a timely bases. The Chief Convention Committee Marcus had contacted and asked to her help in some of the smaller details, such as setting up things for the children and spouses of the Chief's attending the convention. This request had gone to Mrs. Dan Williams the wife the Chief Williams, it was only a month or so later when Marcus called to speak to Deputy Chief Captain Caterina that is was discovered that Mrs. Dan Williams and Deputy Chief Caterina was the same person. The Marcus apologized for the first request but Caterina would not hear of it because she accepted the task with pleasure, the pleasure of being the wife of State Police Chief.
Caterina actually like the fact that she was in-charge of both the Chief's and their family members. It made it easier for her to plan security around the family members.
The family side of the things Caterina had the help Winike, the husband of Chief Walonika Kaulala of Honolulu Police Department helping with the family issues. Caterina and Winike had become friends while he on the force. The only reason why he was not still and active police officer was the destruction of his left hand. That a bullet a few years earlier caused enough problems that he was retired after fifteen years on the force.
Now she worked very closely with a selected team of officers for the final security measures of Chief's Conventions. Three days before the convention, she had sent a ton and half of overnight packages to every Chief who would be attending the convention. The packages described the extra security measures to be taken for this year's convention, plus an explanation of why the changes were taken place. The day after the packages went out, she received an equal ton and half of faxes with the requested information she needed. In addition, she received several calls from some of the more experienced Chief's, who expressed their congratulations on of a "job well done on taking the extra precautions." And of course there were the other kinds of comments, "You have some nerve making these . . ."
Even Dan received several calls about the extra precautions before he even knew what the extra steps were that Caterina took. Some said "thank you" and some of them blasted him on the situation just because the Commissioner's convention was bombed, didn't mean the Chief's convention would be."
Dan took the heat and the praises, as he had in the past, for Caterina's actions and stood behind her to support her actions. He had not been aware these current steps she had taken because he was in Maui for the past four days on the latest case that needed his personal attention. As he listened to the last call, he noticed a package addressed to him in his locked middle desk draw. When he opened it, he found out what she had sent to the other Chief's. For a moment, he thought that maybe she had gone too far but then again, maybe it needed to be done this way. He finally decided not to stop it for he knew, Caterina knew what needed to be done, plus she was following his orders to make sure everything would be secure in three days time.
On the top of the paperwork in the package was a personal note to him.
"Sweetheart I know this maybe going a little to far, but how far is to far when you look at four young faces over the dinner table asking about what Daddy is doing over in Maui. So, I decided to go the extra two steps to protect all the Chiefs when there is only one Chief that I want to keep 110% safe from harm. I Love You Chief Williams and I want you around for forever.
Love
Mrs. Chief Dan Williams
Dan smiled at the note and missed the end of the conversation with Amos Burke. "I'm sorry Amos, what did you say."
"I had a feeling I lost you Danny." Amos laughed at the tone of voice Dan had used. "I gather your wife left you a love note that you just found and took your mind off what we are discussing."
"You could say that Amos, you could say. I do know, Caterina was hoping you would be coming this year. She has spoken of you over the years, from time to time. Plus all those nice gifts you send to our kids. Maholo."
"Oh boy, I think I'm in trouble, and you are welcome." Amos said with a joke in his voice. "Danny, would you tell that beautiful wife of yours that my son will be coming with me. I have faxed her the same information about him that she asked about me. I must say this extra precaution is a new one on me. I've been in the business a long time, and never considered the need to have the ballistics of every Chief's gun in the country sent to one person to double check on the weapons coming into your state. Plus I can't remember this being requested before at any convention that I attended in the past."
"That would explain why her fax machine has been going all morning since I got here." Dan had noticed something was missing from behind him and now he realized what it was. "It would also explain why my fax machine is missing." Dan laughed and he could hear Amos as he laughed too.
"I'll see you in a few days Danny and I'm looking forward to meeting you in person finally and hopefully getting to meet your whole family. That is if time permits."
"Okay Amos, I let Catie know. I know she is looking forward to seeing you again. Bye." Dan hung up the phone. The famous Amos Burke was coming to Hawaii and he would finally get to meet this millionaire cop. Then again, he didn't need to wait to meet Burke to see a millionaire cop, all he had to do was go into the office next to his. So he did, not to see a millionaire cop but to see his beautiful wife first, then to chat with his Deputy Chief.
He found Caterina next to the fax machines with her back to him. "Chief Burke, Amos and Lieutenant Burke, Peter are coming. I have the serial numbers for both guns, badge numbers and the other information required for them."
Dan turned around and saw Sgt. Millston seated at the table busily taking notes and Officer Heartston, who took the faxes from Caterina. It seemed to him that she and her staff had a good handle on the monumental problem. With only a couple days left before the convention, Dan realized that he would have to wait to get his office back to normal, or what passed for normal. Now he would deal with his Deputy Chief. Just as he was about to say something the phone rang.
"Williams, can I help you?" Dan said after picking up Caterina's phone on the second ring.
That stopped the action dead in its tracks as everyone turn to see the Chief answering the phone.
"Yes Chief, I understand you're upset over the new security measure being taken for the security of all the Chiefs. But the plans could not be revealed any earlier. It would have allowed time for someone to make plans to destroy the convention the way they did in New York and Paris. We had to prevent possible leaks and then my staff would had to come up with a new method to protect all the additional visitors to Honolulu for this four day period . . . Sorry that is a problem for you . . . If you don't send the ballistic information to my Deputy Chief it will mean a delay in you being able to join in the fun and games of the annual convention . . . I'm sure you will be sending that information right away. Maholo." Then he hung up the phone. This blasting was off the wall this time. Every chief should understand the need for all the additional security measures.
This loud and to the point conversation he had had with that Chief told Caterina and the others in the office volumes. Everyone realized now that the extra measures wouldn't be overruled and that Chief Williams approved the new security measures. Everyone had a large smile on their lips. The fax machines continued to go crazy with additional information.
There was a bank of six fax machines in Caterina's office, each one was working overtime as it received the needed information. Caterina had managed to relieve several different offices of their fax machines for this emergency situation. They would be back to their original post by tomorrow or the next at the latest, because the information was needed immediately upon receipt of the package.
Dan walked over to Caterina and kissed her on the cheek, he wanted more but in the office, with others around, that was not about to happen.
"Hello Dannya, I'm glad you had a safe flight home." Caterina smiled at her husband.
"Thanks for sending the welcoming committee to meet me at the airport. It was a very warm welcome. Not the one I expected but a lovely welcome never the less." Dan smiled at the though of all four kids with leis in their hands as they waited for their Dad to come off the plane. He walked out of the airport with four leis draped around his neck. He then dropped the kids off at the correct schools for the day. "Do you think we can talk in my office for a few minutes?"
"Sure." Caterina handed the papers to Hogan so he could continue to gather all the information from the fax machines. She then followed Dan into office. Then Dan door closed and pulled shade came down behind them.
"I know what he wants and it not just an update of the new security measures." Hogan said and everyone laughed and smiled. They knew that a more passionate exchange was about to take place behind the closed door. At least for a moment or two. They all laughed at the implication and continued what needed to be done.
Once in Dannya's office, Caterina turned to find her husband standing closely behind her. She took a step closer to him and kissed him longingly for she had missed him the past four days and nights. "Hello sweetie." Then they kissed again.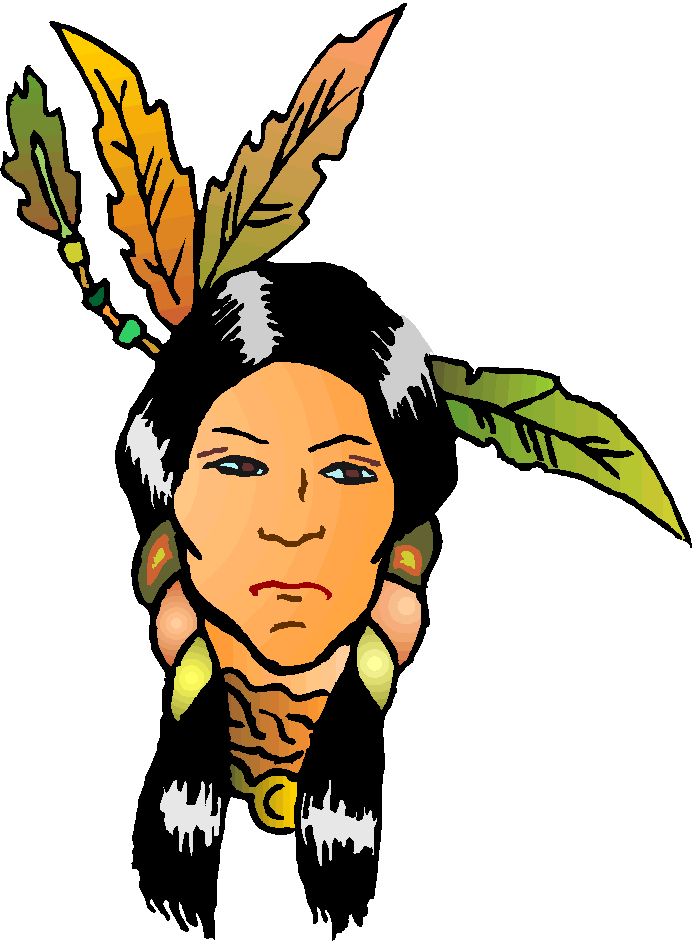 "Hello yourself, beautiful." Dan said as he walked over to his chair and sat down to discuss the current security measures with his Deputy Chief. "Amos Burke says hello and he told me to tell you that he was bring his son with him." He looked at the door then back again, "Then again you know that already." They both laughed because Caterina just received the information from Amos Burke over the fax machine.
"Yes, I do. Amos called Steve about the convention last night and told him that Peter was coming with him." Caterina picked up the file to discuss the matter further with him.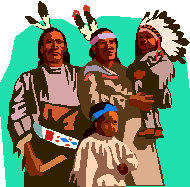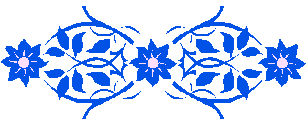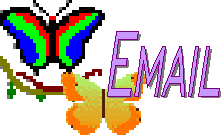 Original content © 2001
Betty's Book Me Danno
Original Posted April 20, 2001